Our People
Meet the people with the best jobs in the world. 
We are privileged to come home from work each day proud, energised and enthused, having spent our time working with organisations that make positive change in the world.
While many say they are passionate about sustainability, it's probably truer to say that we're just a tad obsessed (in a good way!).
The ECO2sys 'Brainstrust' is a team of experienced experts with talent, skill and tenacity. Collectively, we practice the art of modern day alchemy – transforming challenges like waste, emissions and outdated technology into golden opportunities for business. We stand at the convergence of business, environment and community for they all touch each other. Our job is to show you how 1+1=5
We are experts in all of the ordinary things like management consulting, renewable energy, carbon and environmental management, supply chain optimisation, energy efficiency, behaviour change, and communication, but what makes us different is that live, breath, dream, sleep, and eat sustainability. To us, this is not just a job – it's who we are.
Industry Sector Experience
Manufacturing
Energy and Utilities
Building and Construction
Mining & Resources
Local Government
Transport
Forestry & Agriculture
Telecommunications
Professional Services
Not for Profits
Deane Belfield – Director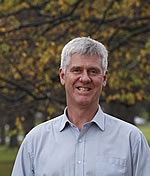 Mobile: 0414 617542
Email:  deanebelfield@eco2sys.com
Deane spent 20 years with blue-chip global corporations including Siemens, Telstra, Coopers & Lybrand and PriceWaterhouseCoopers where he held senior roles in business improvement, strategy, operational & process efficiency before becoming director of the sustainability and climate change practice. His work has taken Deane around the world on many occasions and provided a unique depth and breadth of experience upon which he now draws.
Deane set up ECO2Sys in 2003 and since then several other related businesses in the advisory and renewable energy sectors. Possessing a creative entrepreneurial flair Deane, who has a large professional network in Australia and internationally, enjoys bringing businesses together to create synergist solutions to common problems. He has developed a number of innovative products and methodologies that are used across industry. Deane has a large professional network in Australia and internationally.
Deane sits on several Boards including Society for Sustainability & Environmental Engineering (SSEE), Be The Change (nfp), a judge on UNAA's World Environment Day Awards & the Engineering Excellence Awards and has been a postgraduate lecturer at Monash, Swinburne, RMIT and Latrobe Universities.
Deane is passionate about his work and the potential it offers for helping build a future that works for people, business and the planet. Living in regional Victoria, but only a quick train ride from Melbourne, Deane is able to combine the best of country and city living with his family.
Bachelor of Engineering (elec), University of Melbourne
Masters of Environmental Science/Business, Monash University
Fellow of Institute of Engineers Australia
Trevor Barrows – Associate
Mobile: 0414 438039
Email:  trevor@eco2sys.com
Trevor has extensive, innovative, commercial, engineering & logistics operations management skills to deliver sustainable best practices attained through 25 years of industry experience.
Trevor explores innovations in providing 'financially sustainable operations management'. This not only reduces GHG emissions and social cost impact to the environment, but also provides compelling business incentives by reducing energy/fuel/waste and operation cost, increasing asset performance & customer service, and mitigates social responsibility risk
Comfortable at an executive level, Trevor has been a catalyst in the communication of the economic 'levers' that drive business performance and sustainable supply chain solutions. This focuses thought leadership to internal management, suppliers and customers on trade practices, legislation and emerging engineering technology innovation in sustainable business operations. His clientele are represented across industry sectors including finance, commercial, government, primary resources, utilities, manufacturing, 3PL/4PL logistics, ICT and collaboration between such industry sectors. He is also a certified ISO Lead Auditor.
Roles that Trevor has held include: Principal consultant, Project director, Senior supply chain consultant in the employ of CarbonView, Supply Chain Consulting, Infor Global Systems, Deloitte Consulting.
Bachelor of Engineering

Masters of Marketing & Logistics, Monash University
About Kirsty Hill – Associate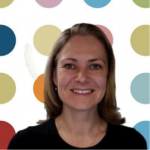 Email:  trevor@eco2sys.com
Kirsty has spent the 20 years with blue-chip global corporations including PriceWaterhouseCoopers and IBM where she held senior roles in finance, HR, business improvement, project management, operational & process efficiency. Now a mother of two young children Kirsty has returned to work on a part time basis.
Bachelor of Commerce, Monash University
Chartered Accountant, ICAA
About Simon Waller – Associate
Simon fervently believes that as a society we need to do things better – whether it's through the commercial practices of organisations or personal practices of individuals. Motivated by the importance of personal responsibility, Simon left his position in scenario planning at Rio Tinto to explore how organisations could use emergent ways of working to generate better outcomes. Simon's natural ability in teaching and authentic and affable nature encourages others to positively question the world and why we do the things we do.
Simon has extensive experience in managing sustainability projects, providing business improvement support and coaching and mentoring for performance change. Simon has also previously worked as a sustainability consultant where his work focused on developing holistic approaches to behavioral change, scenario planning, strategy development and is a Six Sigma Green Belt (for business improvement).
Simon currently specialises in enabling better ways of working to more effectively manage risk and capitalise on emerging opportunities, and is also a recognised expert in enabling on-line communities and social media.
Bachelor of Commerce, Murdoch University
Masters of Business Leadership, Curtin University
Grad Cert Future Studies, Swinburne University
About Inge van der Pol – Associate
Inge has extensive experience in technical areas of performance measurement and management, sustainability reporting and assurance, auditing, carbon management, stakeholder mapping and community engagement.
Inge holds a Master in Environmental Science, and has worked as a consultant with KPMG Sustainability (in the Netherlands) and GHD (in Australia) where she travelled through Asia, Europe and Africa working with multinational clients. More recently Inge worked as Sustainability Branch Manager with Western Power. In this change agent role Inge led the development and the endorsement of the inaugural sustainability policy by the Board, and collaborated with colleagues throughout the organisation to integrate sustainability into strategic decision-making processes.
Inge currently specialises in enabling better ways of working to more effectively manage risk and capitalise on emerging opportunities, including facilitation and workshop delivery and coaching and mentoring.
Bachelor of Science, The Netherlands
Masters of Environmental Science, The Netherlands